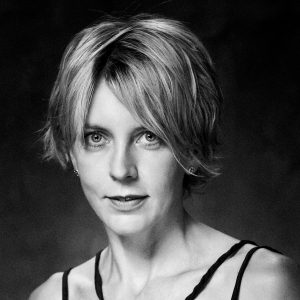 Dept. of Translation Studies
Faculty of Arts
Aškerčeva 2
SI – 1000 Ljubljana

Room 24

Tel. +386 1 241 1076
Fax +386 1 241 1501

spela.vintar at ff.uni-lj.si

Office hours 2018-2019:
Mon 12:00-13:00
Wed 14:00-14:40

> Terminology management
> Term extraction
> Multilingual text processing
> Definition extraction
> Translation technologies
> Machine translation
> Empirical translation studies
> Sign language corpora and linguistics

Špela Vintar is Full Professor at the Department of Translation Studies, University of Ljubljana, where she lectures in Translation Technologies, Terminology Management, Machine Translation and Localisation. Her research interests involve various aspects of natural language processing and multilingual technologies, in particular multilingual terminology mining, knowledge modelling and MT evaluation. She has published over 60 scientific papers and participated in over 15 national and international research projects as researcher or leader. Publications include reviews of technological advances and their impact on the translation process, descriptions of innovative practices for localization training and the impact of Machine Translation to professional translation. More computationally oriented research includes experiments to improve MT by using unsupervised disambiguation and semantic lexicons. A second research focus is on developing technologies for knowledge extraction. She has developed methods for the extraction of semantic relations from medical texts, definition extraction methods and researched multilingual aspects of semantic relations. She has supervised an award-winning thesis on using cognitive methods (eye-tracking) to evaluate machine translations and explore levels of readability. In the field of corpus-based translation studies she was leader of a 3-year research project Slovene Translation Studies – Resources and Research (2009-2012) within which the first translation corpus for Slovene was compiled (SPOOK), resulting in a number of corpus-based analyses published in a book titled Slovene Translations Through a Corpus Prism. In the field of terminology she has developed a system for bilingual term extraction from English-Slovene corpora (LUIZ) which has been implemented and tested in several research and applied projects (military dictionary, Evroterm, PR terminology, the TERMIS and VoiceTRAN projects, JANES project etc.). Recent research projects (including the bilateral BI-HR/16-17-012 QUIKK project) focus on conceptual structures in karstology and include knowledge extraction and definition mining. She is currently leading an Erasmus+-funded international project called DigiLing: Trans-European e-Learning Hub for Digital Linguistics.